RACHEL KAY PUBLIC RELATIONS: WHO WE ARE
We're not just practitioners, we are partners.
Rachel Kay Public Relations (RKPR) is a team of savvy communications professionals, driving strategic, results-driven public relations and social media programs for national consumer and B to B brands and companies in the food and beverage, sports, technology and other industries. We may not share a coffee pot with our clients, but we pride ourselves in truly integrating our work and methods as a cohesive part of their marketing teams, so they often say it feels like we're one of the team rather than an outside agency.
You're unique. Your communications strategy should be too.
We take pride in developing comprehensive campaigns designed to grow businesses using cutting-edge tactics from media relations, to celebrity sampling, to Facebook advertising and much more. We define our clients' stories beyond the front of a package, an ingredients list, or a homepage, and cultivate programs that tell those stories to the most targeted grassroots audiences, the world's largest press outlets, and the vast and ever-changing social media community. We're skilled at finding the audiences that drive our clients' businesses and we spread the word, building an awareness and loyalty that drives customers to share your brand with others.
Been there. Done that.
Our staff brings a wealth of current and past experience with some of the world's most recognized brands, including Kashi, ConocoPhillips, Givenchy, Frederick's of Hollywood, Samsung, Kodak, Clinique, Sun-Maid, The American Council on Exercise, Souplantation, the Seattle Storm, and many others. We've secured high-profile media coverage in all the coveted outlets, including The Today Show, The Ellen DeGeneres Show, Good Morning America, The Early Show, The New York Times, The Los Angeles Times, Cosmopolitan, Inside Edition, ABC World News Tonight, Entertainment Tonight, US Weekly, Newsweek, Health, SHAPE, SELF, Oprah Magazine,and many more.
But since engaging with potential customers is about more than just media relations, we also generate and execute laser-targeted social media campaigns, including Facebook advertising, that have quadrupled clients' communities in as little as two weeks.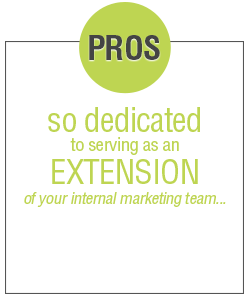 RACHEL KAY PUBLIC RELATIONS: WHAT WE DO
MEDIA INFLUENCE FROM COAST-TO-COAST
With offices in NYC and Southern California, we have you
(and your clients) covered from coast-to-coast.