Top News In Public Relations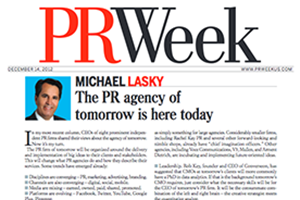 The PR Agency of Tomorrow is Here Today
The PR firm of tomorrow will be organized around the delivery and implementation of big ideas to their clients and stakeholders. This will change what PR agencies do and how they describe their services. Some trends have emerged already…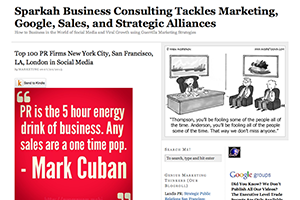 Top 100 Public Relations Firms & Publicists of 2012
Sparkah.com presents the top 100 PR firms of 2021 who know Press and Social Media Too! Read more at Sparkah.com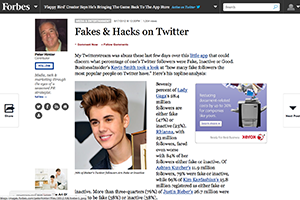 Fakes & Hacks on Twitter
The size of one's following has been an obsession of the social media cognoscenti almost as long as the Twitterstream's been flowing. How does your business measure the quality and influence of your followers?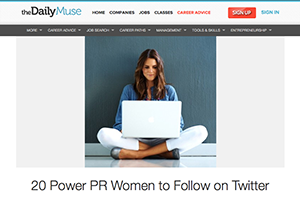 Twenty Power PR Women to Follow on Twitter
In the PR world, it's all about connections. And what better place to make those connections than the Twitterverse? This article introduces you to some public relations gurus you should be hanging out with online. Follow these women to learn, be inspired, and keep your ear to the ground of what's happening in the PR world.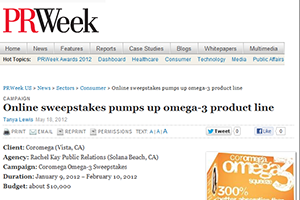 Sweepstakes Pumps Up Omega-3 Product Line
RKPR and Coromega team up to launch social media sweepstakes campaign co-sponsored with Walgreens. Campaigns and advertisements led to a 12% increase of in-store sales and 59% overall increase.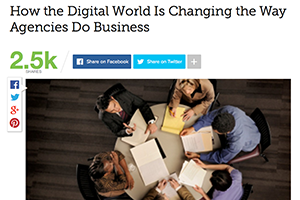 How the Digital World is Changing the Way Agencies Do Business
Social media has fundamentally changed the way agencies work. In a recent interview with Mashable, Razorfish's Grant Owens predicted that agencies will become much smaller — hiring more generalists and less specialists.