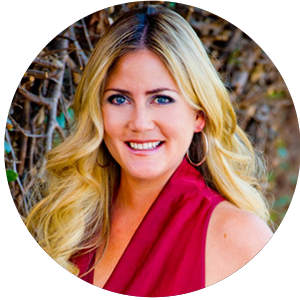 Rachel founded RKPR in 2007, bringing a mix of in-house and agency experience having worked with top tier brands, including Kashi, ConocoPhillips, Givenchy, Samsung, Kodak, Clinique and more. An award-winning PR pro, Rachel brings a wealth of experience across all facets of the communications process. As an early adopter and avid user of social media, Rachel's been interviewed by numerous media about social media trends, including
Mashable
,
Communication Conversations
and
KUSI
. In addition, you'll find her commentary on new media in Cutlip, Center and Broom's Effective Public Relations, one of the world's most widely used text books for PR study at the university level, and she frequently guest lectures at San Diego State University to discuss new media trends in addition to speaking at conferences. She also blogs at
CommuniKaytrix.com
and is a co-founder of SoCalPRBlog.com. Rachel loves travel, wine and her cats (she doesn't mind if you call her crazy cat lady).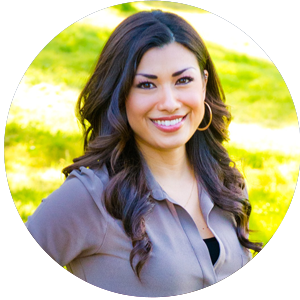 An RKPR veteran, Natalie joined the agency in 2007 bringing her talents in journalism, news editing, and consumer brand know-how to the RKPR team. Passionate and dedicated to the brands she represents, she's played a key role in developing and executing strategic PR campaigns for national clients including GoodBelly, Corazonas, Cleatskins, Rise Bar, The Honest Kitchen and many more. Her strength in nurturing relationships with key influencers has resulted in top-tier attention for her clients from The Early Show, Health, SELF, Fitness, SHAPE, Every Day with Rachael Ray, USAToday.com, WedMD, Country Living, Natural Health, Daily Candy and more. A proven social media maven, Natalie also spearheads targeted campaigns to grow loyal and engaged online communities for her clients, while staying at the forefront of new technologies. Natalie is self-admittedly obsessed with nutrition, cooking, traveling and her cuddly little pug.
Malena Whetro
Senior Account Executive
A Midwest native with newfound roots in the West Coast, Malena joined RKPR in early 2014. With keen media acumen, an eye for detail, and knack for creativity, she has successfully and strategically executed a multitude of social media and grassroots campaigns for numerous national clients including PopCorners, Enjoy Life Foods, Bare Snacks, Alter Eco, Pharmaca and many more. Her strength in relationship building with key influencers and media has resulted in top-tier attention for her clients from The New York Times, The Wall Street Journal, Fast Company, BuzzFeed, The Today Show, O, The Oprah Magazine, Real Simple, SELF and more. In her free time, Malena enjoys drawing and painting, indulging in the latest food trends, and partaking in outdoor activities such as hiking, swimming and paddle boarding.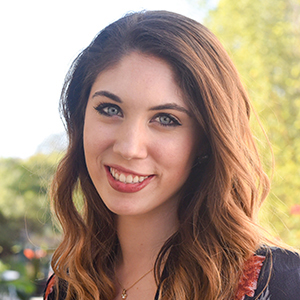 Megan Young
Account Executive
Megan, a native "Jersey-girl, Hoboken resident and healthy living fanatic, supports RKPR's skilled New York office. A media relations guru, she's secured placements with TODAY, Taste of Home, Rachael Ray Every Day, Dr. Oz The Good Life, Cosmopolitan, Parade, Parents, Cooking Light, Paste, Delish, Well + Good and many others. A Magna Cum Laude graduate of The College of New Jersey, she was the recipient of the Matthew Wasser Internship Award and past positions include posts at Warner Bros. Records and Terracycle. Megan is also a life-long competitive dancer, having competed with her award-winning TCNJ College Dance Team and was named a 2015 Finalist for the New York Jets Flight Crew.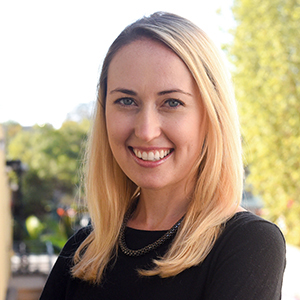 Kristin Hickey
Account Supervisor
Kristin manages RKPR's New York office, leading with both extensive strategic leadership and media relations savvy. A media relations powerhouse, she's secured coverage for her clients in the TODAY Show, New York Times, USA Today, O, The Oprah Magazine, Fortune, Forbes, Entrepreneur and more, and specializes in business features and top-tier media placements. Since joining RKPR, Kristin has implemented creative PR campaigns for national clients including PopCorners, Barbara's, Gaia, Hilary's, DRY Sparkling and many others. Prior to joining RKPR, Kristin has represented a number of companies across consumer tech, media, and hospitality including Seamless, Casabella, and Hearst. After office hours, Kristin enjoys cooking, boxing, reading, exploring New York City and traveling with her husband. She's also been known to indulge in a glass of wine and some terrible reality television.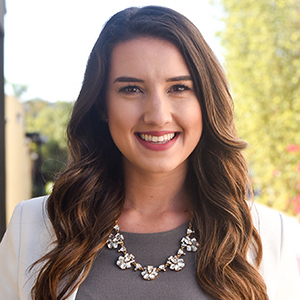 Alyssa Wickham
Account Executive
A writing aficionado with an adept skill for connecting clients with their target audiences, Alyssa comes to RKPR with expertise in the travel, hospitality, real estate and food and beverage industries. Her strength in crafting engaging content and uncovering relevant trends that bring her clients to the forefront of the news cycle has resulted in regional and national media coverage in the USA Today, Women's Running, Shape, Eat This! Not That!, Fitness.com, Miami Herald, The Jacksonville Business Journal and more. Alyssa's work in the ever evolving lifestyle space has shaped her prowess for social media, event planning and execution, content development and design. A world traveler, Alyssa previously lived in Hawaii, Tokyo and Florida before landing herself on the West Coast to further pursue her passion for the wellness CPG world. A graduate with a Bachelor of Arts degree from Flagler College, she loves chocolate, jet-setting and can speak conversational Japanese.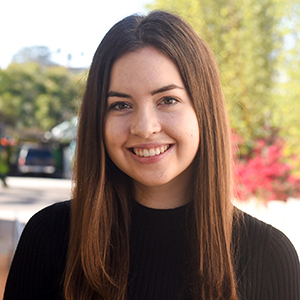 Samantha Monacci
Account Executive
A keen wordsmith with a passion for media relations, Samantha joins RKPR as a seasoned PR pro with experience representing clients in the consumer technology, real estate, food and startup sectors. From planning strategic campaigns, to organizing top-tier media tours, Samantha has successfully garnered media coverage for clients in outlets including Fast Company, Mashable, TIME, Mindbodygreen and more. Although a resident of the Big Apple, Samantha originally hails from Pennsylvania, where she obtained a Bachelor of Arts degree from Pennsylvania State University. When not hot on the trail uncovering the next wellness trend, you can find her attending the latest Broadway show or planning her next vacation back to Sydney, Australia.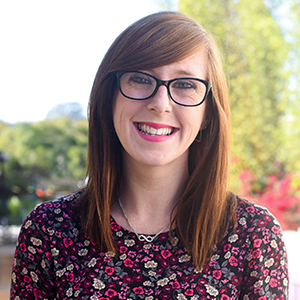 Katie Sheriff
Assistant Account Executive
Prior to joining RKPR, Katie honed her public relations career at a nationally-recognized advertising and public relations agency where she helped develop unique public relations and marketing strategies for accounts including Major League Baseball, UFC GYM, Islands Restaurants, Rubio's, Visit Newport Beach, and many others. With a passion for media outreach, Katie has secured top-tier placements in outlets including BuzzFeed, SHAPE, About.com, Refinery29 and more. When she's not working to secure the next amazing media hit, you can find her enjoying San Diego's flawless weather, or snuggling with her pit bull, Carly.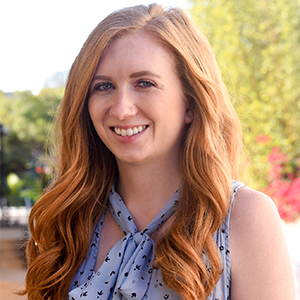 Megan Busch
Assistant Account Executive
San Diego native, Megan Busch, brings diverse experience spanning consumer, lifestyle and technology sectors to her role at RKPR. A natural media maven, she's landed numerous placements in publications such as Well+Good, Buzzfeed, Bustle, Refinery29, Real Simple, Gluten Free & More, and countless more. As a newly-converted yogi and adventurous world traveler who's trekked to more than 17 countries, Megan embraces a wellness-driven lifestyle. Megan is a graduate of the University of San Francisco, where she was awarded the Outstanding Student in Communication Studies Award from the Communication Studies Honor Society Lambda Pi Eta, where she also served as president.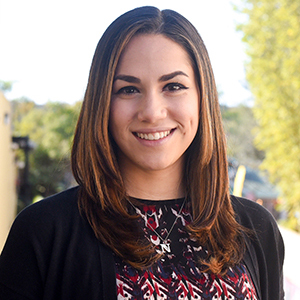 Nicole Poloso
Account Coordinator
Nicole brings a unique perspective to RKPR New York, combining her passions for both food and fashion having graduated from The Fashion Institute of Technology. Driven by producing meaningful results for her clients, which include beloved food brands like PopCorners, Barbara's, Hilary's and more, her tenacity has enabled her to secure impactful media hits with PopSugar, FOX News Chicago, Hollywood Life, The Detroit News and The Times Picayune. Nicole has a soft spot for four-legged friends, and in her spare time acts as a foster parent to dogs in need of a loving home.